If you have a little one that loves cars chances are your little one has seen the Hot Wheels wall tracks, maybe you even purchased the wall tracks for them! If you did then you are all too aware of how easily they fall off the wall, the pieces that disappear never to be seen again, and the difficulty of putting them on the wall to begin with.
Say goodbye to complicated directions and tracks that don't stick to the wall and say hello to Paper Trax!
Paper Trax was created for the owners 18 month old son who inherited a goldmine of matchbox cars from a neighborhood child who outgrew them. He hadn't had cars before and quickly got bored with driving them around on the floor with no tracks. Owner and creator of Papertrax grabbed a cereal box, folded it some and figured out how to attach it to the wall. Thus the idea of Paper Trax was born.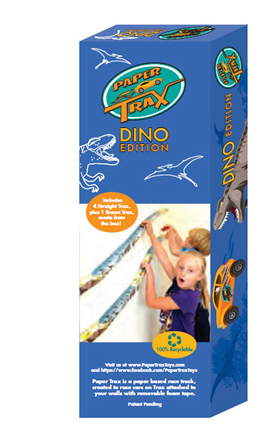 My son loves all things transportation related and has had his fair share of wall tracks in the past. Usually they don't last more than a few hours on the wall because they are too heavy. He has had his Paper Trax on his wall for almost a month now and not a single one has fallen off the wall. The tracks are light weight and made with durable cardboard and folded perfectly for maximum strength. Did I mention they are 100% recyclable?
If you would like to learn more about Paper Trax visit their website!
Giveaway!
Prize: Winner will receive a set of Paper Trax from papertraxtoys.com
Start: August 11, 2016
End: August 29, 2016
Related Posts :